Wednesday, 15 June 2011 09:57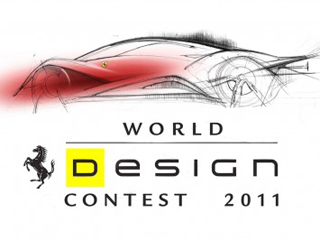 Autodesk, Inc., a leader in 3D design, engineering and entertainment software, today announced that students from leading design institutions around the world are using Autodesk technology while competing in the Ferrari World Design Contest, expressing their creativity and innovative spirit through designs for the next Ferrari hypercar. Autodesk is Ferrari's design technology partner, and proud supporter of the prestigious competition.
"Autodesk is focused on sparking the passion for the next generation of designers, and we are pleased to partner with Ferrari in that quest."
The Ferrari World Design Contest challenges students to develop the Ferrari hypercar of the future with help from the latest generation technologies and materials, while preserving the legendary performance and elegance associated with the iconic Ferrari brand. Contest winners will be announced on July 19, with a grand prize of an internship at Ferrari in Maranello, Italy. Autodesk will also present an award to the student team that best uses Autodesk Alias software to both communicate their design intent and demonstrate the process of design.
"Autodesk is proud to partner with Ferrari to bring this competition to students around the world and demonstrate just how much students are capable of with the right inspiration, imagination and tools," said Joe Astroth, Ph.D, chief education officer at Autodesk. "The competition offers students the real-world design experiences of collaborating with a team, adhering to deadlines and, of course, presenting their ideas to Ferrari."
The seven finalist teams, selected from 200 entries submitted by 50 prestigious international design schools, will be tasked with creating virtual 3D models of their proposed hypercar using Autodesk Alias software as well as 1:4 scale physical models. The seven finalist teams are: IED and IAAD from Turin (Italy), the London Royal College of Arts (United Kingdom), the European Design Institute Barcelona (Spain), Seoul's Hong-ik University (Seoul, Korea), the DSK Supinfocom (Pune, India) and the College for Creative Studies (Detroit, Mich., United States).
"Automobile manufacturers worldwide rely on Autodesk Digital Prototyping software to conceive and accelerate innovative designs, and help bring products to market more quickly and efficiently," said Robert "Buzz" Kross, senior vice president, Manufacturing Industry Group at Autodesk. "Autodesk is focused on sparking the passion for the next generation of designers, and we are pleased to partner with Ferrari in that quest."