Wednesday, 15 June 2011 09:27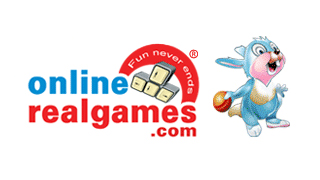 7Seas Entertainment Limited,a Hyderabad-based independent IP-based games development company today announced that it has added a social gaming platform to its online casual gaming portals www.neodelight.com and www.onlinerealgames.com which already have in their kitty over 500 high-scored games across all genres.
"Social games have enjoyed a worldwide surge in popularity in recent years. According to a recent report from Business Insights, the social gaming market encapsulates nearly 600 million users and was worth nearly $1.5 billion worldwide in 2010. The new social gaming platform on www.neodelight.com and www.onlinerealgames.com works differently. Here, an user can simply play a game, make a comment,challenge his friends moves and take an active part without really bothering about whether they had something awesome to say or post pictures. An user can also add friends and invite friends.The platform also enables the 'registered players' to play games with each other by forming 'custom-friendly' leagues and play games as a team or create his own avatar.
7Seas Entertainment Limited has also announced its integration with Facebook. The integration will allow players to log into onlinerealgames.com or neodelight.com with their Facebook account and enable sharing relevant gaming content, including social plug-ins that enable Facebook users to comment,'Like', all games, challenge, invite friends and other exclusive content. Facebook users will also have the added advantage of having an access to all the features of www.onlinerealgames.com and www.neodelight.com, besides their regular Facebook features.
"With this integration, we look forward to assisting and reaching and doubling our user base by the year-end. There has been an explosion of social gaming out there in the online world. The best part of social games is 'awareness of others' 'actions in games'. The primary objective behind launching this social gaming platform is to target a broad audience of users," said Mr. L. Maruti Sanker, Managing Director of 7Seas Entertainment Limited.