Monday, 02 May 2011 20:11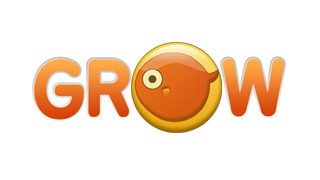 Indie developer Epic Pixel's maiden voyage, Grow, is a beautiful eat 'em up that is easy to pick up and play.  Nick Sha, Epic Pixel's co-founder said, "With our first release, we wanted to show that Android games can be fun to play, and also have the look and feel of a well polished game."
In this aquatic adventure, you start off as a tiny egg in a cramped jar, and escape into the open sea. Devour your way through 64 levels and 7 stunning environments to reach the top of the food chain. You'll encounter dangerous fishes and helpful power-ups to aid you through your journey.  Collect coins to upgrade power-ups in the shop, then test your skills in survival mode, where endless hours of replay and online leader board awaits.
Features:

* 64 levels with 7 stunning environments
* 7 endless survival levels with global leader board
* Intuitive on-screen virtual joystick with multi-touch support
* Dynamic fishes and variable sizes offers a different experience every play
* Five unique power-ups with 17 upgrades to unlock
* Six types of enemies with unique behaviors
* Exclusively for Android
Epic Pixel was newly founded in 2011. This small indie game studio is made up of two brothers who have left their cushy day jobs at fortune 500 companies to pursue their childhood dreams of making games. The mission at Epic Pixel is simple, make great games and share it with the world.