Friday, 19 August 2011 15:03
Multiplay has secured key tournament backing to offer videogames players bountiful rewards for the 'Glastonbury of Games'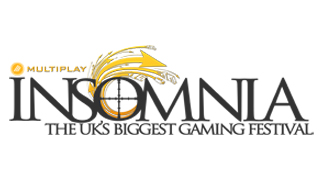 Multiplay has today announced that gamers heading to the i-43 festival this August Bank Holiday weekend are in with a chance of winning up to £50,000 across a number of exciting tournaments.

Razer, manufacturer of peripherals has now announced that it will be sponsoring the FIFA 11 Xbox 360 tournament along with the previously announced StarCraft II challenge. It has generously supported the tournament with a cash lump-sum that stands at a minimum of £750 for the first prize winner along with an Onza controller and a Chimaera headset.
Leading manufacturer and global supplier of graphic solutions Sapphire has also been confirmed as sponsor, it will be lending support to the StarCraft II and League of Legends tournament with P67 motherboards and HD6870 graphics cards in tow.
The UK's biggest multiplayer gaming event has now reached its maximum prize fund. Players taking part at this prestigious gaming event at the Telford International Centre will be in with a chance of getting their hands on the biggest prize fund in the history of insomnia festivals. Big money tournaments range between £3,500 and £15,000.

"It's looking like this will be a unforgettable experience as £50,000 is the largest prize fund we've seen.  We expect that we'll see the best gamers in the UK take part in this year's biggest multiplayer competition," says Craig Fletcher, managing director, Multiplay. "The competitions themselves are extremely competitive but the prize money adds a distinct edge to the 'Glastonbury of Gaming'."

The 5,000 expected attendees will also be able to test drive the latest AMD Llano APUs now that CCL Computers has confirmed its attendance, hosting a number of competitions in its AMD Llano powered media centre. It will be armed with number of freebies.

In addition, Multiplay will proudly be supporting the Anthony Nolan charity which endeavours to save the lives of leukaemia sufferers.  The charity will be present at the festival on Saturday and Sunday to encourage gamers to sign up to the bone marrow donor register.

Those unable to attend the event can watch the competition from the comfort of their homes. The i-series website will stream live with over 170,000 people expected to tune in. Commentary will be provided by John "TotalBiscuit" Bain and Shaun "dApollo" Clark, from the immensely popular 'Starcast' podcast and League of Legends coverage will be handled by Leigh "Deman" Smith and Joe Miller.

A full competitor "Bring Your Own Computer/Console" pass costs £92 for the whole weekend including camping. There are also options for those unable to bring their own equipment with "Turn Up and Play" passes costing £50 for particular tournaments and PCs being available for rent for £150 inclusive of the full entry pass. Spectator passes start at £5 for a day access to the exhibition or £25 for the whole weekend including camping. Of course for those who can't make it, there will be free internet coverage of the event streamed live through Multiplay's site in High Definition.