Wednesday, 31 August 2011 16:25
Latest Cursed Crusade trailer reveals central storyline and introduces key characters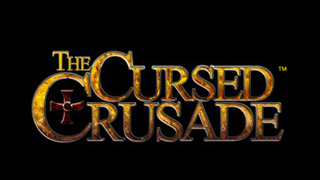 Mastertronic, the UK's leading independent publisher of computer and video games, today released the cinematic prologue for The Cursed Crusade.

The prologue sets the scene for what is set to be an epic adventure, revealing the cleverly intertwining narratives that make up The Cursed Crusade's central storyline. Beginning with Jean De Bayle, the prologue goes on to introduce central character Denz de Bayle and his companion in arms, Esteban Noviembre.
Mastertronic's Product Director Neil McKenna said "This Cursed Crusade prologue trailer uses incredibly impressive cinematic cut scenes to begin telling Denz de Bayle's story of his quest to find his father. One of the exciting things about the prologue is that it starts to reveal the intricate layers of storyline that run parallel to one another to make up the game's complex and dramatic plot. dtp excel in creating high quality storylines alongside incredibly impressive artwork, and this trailer goes to show they've set the bar even higher this time."

The story of The Cursed Crusade tells of a ritual performedby the order of Templars. As a consequence, a dark, terrifying new power was obtained. Terrible things started to happen, and many lives were lost; it was then decided that this new power would have to remain a secret. But no secret remains forever untold…  With the end of the 12thCentury imminent, the Pope launches a Fourth Crusade to conquer the holy city of Constantinople. The young Templar Denz de Bayle joins up so he can find his father, who never returned from the previous crusade. Denz will find the truth during a journey through the greatest cities of medieval Europe and the Orient.
The Cursed Crusade is scheduled to be released in the UK 2011 for PlayStation®3 computer entertainment system, Xbox 360® video game and entertainment system from Microsoft, and PC.