Thursday, 26 May 2011 08:29
Music and Lifestyle of Legendary Performer Jimmy Buffett Serve as Inspiration for Tropical Island Oasis Themed Social Game.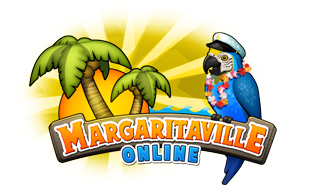 THQ announced Margaritaville Online, an everyday escape to a tropical paradise inspired by the lifestyle of author and singer-songwriter, Jimmy Buffett, will be available on Facebook and iOS devices Fall 2011. Soon, friends will be able to play and party in an immersive 3D paradise, filled with frozen concoctions, music and adventure.
"The Margaritaville laidback state of mind is inherently social, and THQ has captured the spirit of that lifestyle in this game," said Buffett. "With Margaritaville Online, fans across the globe can party together any time and any place."
Throughout his more than 40-year career, Jimmy Buffett has welcomed fans into his carefree world where remarkable characters are around every corner, and it's always happy hour. By creating their own online beach oasis, Margaritaville Online players can party in paradise with friends, build a bar, form a band, throw parties and embark on tropical adventures in an open world full of island entertainment and playful mini-games. A virtual trip to the tropics set to a soundtrack of classic Buffett tunes, Margaritaville Online allows players to interact with characters from Buffett's own literary works including Captain Tony, first introduced to fans in Buffett's song "Last Mango in Paris."
Margaritaville Online is developed by Exploding Barrel Games and published by THQ. The game will be unveiled in THQ's booth at the Electronic Entertainment Expo (E3) industry trade show, taking place June 7-9 in Los Angeles.
Margaritaville Online will be available for Facebook, iPad and iPhone Fall 2011.