Thursday, 09 June 2011 08:29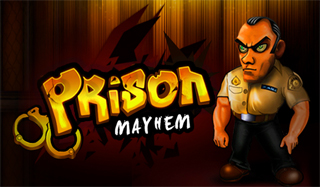 99Games, developer and publisher of iPhone, iPad and Mac games, is pleased to announce its new Prison Mayhem HD App for iPad is now available on the App Store.
Prison Mayhem is a time management game where you lead the exciting life of a prison guard and take charge of a prison. Live life on the edge as you manage prisoners in 30 challenging levels on 3 dangerous prison islands, and make use of 40 state-of-the-art upgrades to ensure your prison is impossible to escape from.
"Prison Mayhem on iOS is the perfect example of a comprehensive and challenging Time Management game." says Anila Andrade of 99Games. "We are really excited about this title, and look forward to bringing more innovative titles to the App Store."

Prison Mayhem provides the first 6 levels for free, and allows you to add additional levels through In-App Purchase. Maintain order in the prison and make sure your rules are followed. Supervise the behavior of thugs, drug dealers, burglars and various other inmates. Take over the most deadly prisons in the country and make your country crime free.
Key features of Prison Mayhem are:
Play in "Story" mode or "Life Sentence" mode
30 exciting levels of gameplay
3 different kinds of prison islands
Earn money and upgrade your prison with 40 exciting pieces of equipment
Guard 10 different types of prisoners with unique characteristics
Control 13 different activities in the prison
Supports Game Center Achievements & Leaderboard
The Prison Mayhem HD App is available for free from the App Store on iPad or at http://itunes.apple.com/us/app/prison-mayhem-hd/id417928752?mt=8