Wednesday, 10 August 2011 11:46
Company Increases Emphasis on High Potential Categories; Reduces Focus on Kids and Movie-Based Licensed Titles for Consoles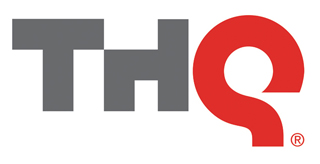 THQ Inc., announced a strategic realignment of its internal studio development teams to better align resources with the company's future portfolio of interactive entertainment. THQ is in the process of transitioning its portfolio away from licensed kids titles and movie-based entertainment properties for consoles and has also decided not to actively pursue further development of the MX vs. ATV franchise at this time. As a result, the company announced the closure of two studios in Australia, and the elimination of a development team at the company's Phoenix location. The company is maintaining its Quality Assurance team in Phoenix.
THQ's five internal development studios are focused on key initiatives and franchises: THQ Montreal, creating an unannounced new IP with a team led by industry veteran, Patrice Désilets; Volition, Inc., developing the highly anticipated upcoming game Saints Row(R): The Third,(TM) and inSANE(TM) in collaboration with renowned film director Guillermo del Toro; Relic Entertainment, creators of Company of Heroesand the upcoming Warhammer 40,000(R): Space Marine(TM) for PlayStation 3 computer entertainment system and the Xbox 360 video game and entertainment system; Vigil Games, developing Darksiders(R) II and next year's MMO Warhammer 40,000: Dark Millennium Online(TM); and THQ San Diego, developers of WWE All Stars and creating best-in-class fighting games.
Today's actions will result in a personnel reduction of approximately 200 people. All affected employees are eligible to apply for open positions within the company globally.
"With this realignment, we are narrowing our focus to high-quality owned IP with broad appeal that can be leveraged across multiple platforms, and to work with the best talent in the industry. By right-sizing our internal development capacities for our console portfolio, our five internal studios are focused on delivering high-quality games with talented teams driving the execution of those titles to market," said Brian Farrell, President and CEO, THQ. "As we have outlined in our business strategies, we are making shifts to reduce movie-based and licensed kids' video games in our portfolio, which underscores our strategy to move away from games that will not generate strong profits in the future."
Farrell added, "We will continue to evaluate our capital and resources to concentrate on fast growing digital business initiatives such as social games, mobile and tablet-based digital entertainment."
The company has recently outlined its four-pillar digital strategy: 1) create a digital ecosystem around key console title launches such as the scheduled November 15, 2011 release of Saints Row: The Third, which includes plans for a robust DLC schedule, online Season Pass, and in-game store for consumables; 2) create a critical mass of users on social media platforms such as Facebook and mobile platforms, including iOS and Android(TM), using THQ-owned or branded content, such as the upcoming fall release of Margaritaville(R) Online, based on Jimmy Buffett's popular brand; 3) create an ongoing digital revenue stream with the launch of the company's MMO, Warhammer 40,000: Dark Millennium(TM) Online; and 4) continue to drive digital end-user sales through existing channels as well as through the upcoming re-launch of THQ.com.