Sunday, 12 December 2010 10:29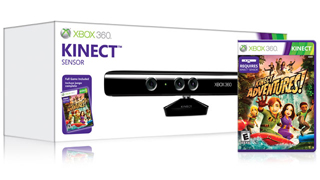 Microsoft Xbox 360 game console have surpassed the sales of the Nintendo Wii and Sony PlayStation 3 for six consecutive months in the United States. Impressive sales of the Xbox 360 is supported by higher sales of Kinect since it was launched November 4, according to the analysis of firm NPD Group. Microsoft is able to sell 1.37 million consoles during November, up 68% from the same period last year. While the previous week from the Redmond company announced it has been able to sell more than 2.5 million Kinect controller motion since it was launched 25 days ago, or 100,000 units sold per day.

Kinect is an addition to the Xbox console that allows players to control games and other entertainment without the need for additional controllers. Users simply move the body and the sensor Kinect will translate those movements into the game is being played so that the interaction of the players and the game feels more real.

Anita Frazier, an NPD analyst said that the Xbox 360 platform cover 40% of total sales thanks to the success of Microsoft's gaming industry Kinect. Accessories Xbox 360 capable of covering 60% of sales in that category in this month.

In general, the gaming industry itself reap sales of up to $ 2.76 billion through November. This means increased 2% from the previous year.
Source: Technosgadget