Thursday, 02 June 2011 15:42
wooga CEO to Discuss How Europe's Largest Social Game Development Studio Takes Games-as-Service to New Heights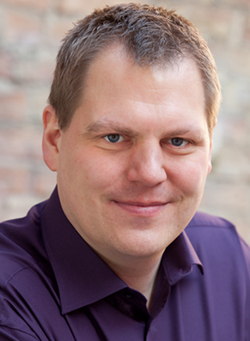 The 2011 Game Developers Conference™ Europe (GDC Europe) will feature a Business & Marketing track keynote by wooga founder and CEO Jens Begemann. The keynote, titled "Playing is a Core Human Desire – How Social Games Change the Entertainment Industry" will offer GDC Europe attendees insight on the methods behind the development of high-quality, free-to-play browser-based games for Facebook. Begemann is uniquely poised to give this keynote, as leader of Europe's leading social game development company, which currently has the third largest number of active users on Facebook worldwide. GDC Europe 2011 is presented by the UBM TechWeb Game Network, and takes place at the Congress-Centrum Ost Koelnmesse August 15-17, 2011.
Founded in 2009 and based in Berlin, Germany, wooga is one of the top three social game developers on Facebook. wooga, developer of popular social titles Brain Buddies, Bubble Island, Diamond Dash, Happy Hospital, and Monster World, hosts more than 30 million active users per month.
Before founding wooga, Jens Begemann attended the University of Applied Sciences in Berlin, and was a chief product officer and member of the management board at Jamba (Jamster) for seven years. His position there focused on content acquisition and creation, and overall user experience. Begemann's passion for people, play, and technology led him to the formation of wooga.

"Jens Begemann's position as CEO and founder of wooga games makes him an instrumental figure in the European social games development space," said Frank Sliwka, Vice President of European Business Development and Event Director of GDC Europe. "wooga's success is a testament to Europe's pervasive social and browser games economy, and Jens' insight as a keynote presenter for the Business & Marketing track will prove to be incredibly valuable and timely to GDC Europe attendees and developers who wish to increase their knowledge and further improve their development methods in the social games space."

GDC Europe returns to Cologne, Germany on August 15-17, 2011 for three days of learning, networking, and inspiration.