Thursday, 27 January 2011 08:17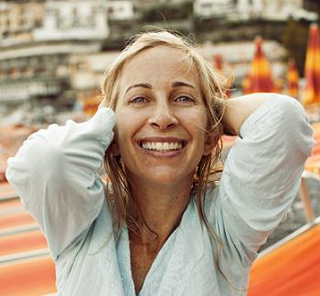 Branded content studio The Department of the 4th Dimension (The D4D), today announced the hire of director Stephanie Rausser. The hire further extends The D4D's creative reach and reinforces its position on energizing brands via various mediums. Stephanie joins The D4D with an extensive background in still and video convergence with some of the largest brands in the world. Her work includes Apple, AT&T, Target, Levi Strauss, Coca-Cola and Visa. Her editorial work consists of shoots for such magazines as Conde Nast Traveler, Entertainment Weekly, Glamour, Health, Parents, People, Real Simple, Self, Shape and Vanity Fair. She recently completed a multi-spot/web package for Geo Girl, a new cosmetics line debuting at select Wal-Mart stores in March, with WPP's The Geppetto Group in New York.

"Stephanie's expertise on lifestyle still and motion projects is an amazing addition to our capabilities," said The D4D's Executive Producer Ron Cicero. "Stephanie is a great fit for us as we continue to grow the company with other multi-talented visual storytellers."

Stephanie began her career in the halls of the University of California, Berkeley, which lead to taking photos for magazines and newspapers, which took her around the world to such locales as Sri Lanka, Budapest, Prague, and Buenos Aires.