Thursday, 30 June 2011 09:45
Big Block Hires Chris Noellert, Pete King and Gary Vick; Delivers Show Open and Promo for National Geographic Series "Indestructibles"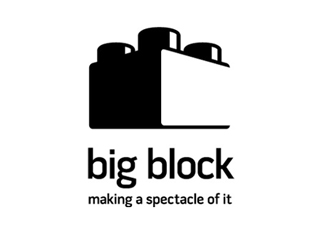 Digital production and design studio Big Block has assembled a high-powered visual effects and production team, featuring noted VFX Supervisor and Flame Lead Chris Noellert, Executive Producer Pete King and Software Development Director Gary Vick.

"The fantastic team we've assembled elevates our ability to compete for complex projects across the media spectrum," said Kenny Solomon, Managing Director at Big Block. "To have this level of VFX, live action, and software development resources available under one hood gives our clients every creative, technical and practical advantage possible."
Big Block recently delivered the show open and launch promo for the new National Geographic Channel series "Indestructibles," which utilizes scientific analysis and CGI reconstruction to tell stories of people who survive near-death experiences against impossible odds. Big Block was awarded production of the broadcast package on the strength of its conceptual and creative treatment, as well as its ability to provide live action and green screen photography, VFX, animation and main title design.

"Working with Big Block was a fantastic collaboration," said Vincent Aricco, Executive Producer Creative, National Geographic Channel. "Their unique tools were able to speed up the process and save us time and money without compromising quality. They were super easy to communicate with and very dialed in to the project. It's always great feeling like you're teamed up with someone who cares about the creative as much as you do. We are thrilled with the final product."
The promo for "Indestructibles"' July 10 premiere will air during the MLB All-Star Game.

Big Block's new visual effects supervisor and lead Flame artist Chris Noellert has more than 16 years of experience and is a specialist in workflow and asset management. He joined Big Block from commercial visual effects studio Public where he worked on the Ford Explorer "Go. Do." campaign directed by Chris Malloy for Team Detroit; Chevrolet "Accolades" directed by Victor Garcia for Goodby, Silverstein & Partners; Nike "Throwdown" directed by Jake Scott for Wieden + Kennedy; and Lincoln "Smarter Than Technology" directed by Lance Acord for Team Detroit.

Previously at Sea Level, Noellert worked on commercial campaigns with directors Mark Romanek, Tarsem, Jonas Akerlund, Sam Bayer and Mike Mills. He has also consulted for technology manufacturer FilmLight, RIOT and Company 3 on working paradigms for color correction and optimal integration of finishing components.

Executive producer Pete King comes from Venice-based A52, where he worked on Lexus "Wall" directed by Daniel Kleinman for Team One Advertising; Gatorade "Anthem" directed by Gary Shore for TBWA\ Chiat\ Day and Lego "The Brick Thief" directed by Blue Source for Pereira & O'Dell. He has also collaborated with commercial directors Dante Ariola, Peter Thwaites, Christian Loubec, and Lance Acord.

Earlier King was a freelance production manager on global transmedia campaigns for @radical.media, Crossroads and HKM. Originally from Atlanta, King cut his teeth working in production in the fast paced world of hip-hop music videos before transitioning into the commercial industry.

Gary Vick is a results oriented software developer with twenty years of professional experience. He is known for his expertise in the development of advanced programs for gaming simulations, core game engine coding, graphics pipelines and complete software applications. He has worked with Walt Disney Imagineering, PlayStation, XBOX, Nintendo, Mattel and the U.S. Department of Defense. Vick brings his extraordinary technical talent, as well as his management and project leadership skills, to Big Block's dedicated IT team in Santa Monica, which is backed by over 1200 programmers overseas.
Big Block's networked software development group will execute the technology behind the ideas and vision of the studio's creative design team with the objective of growing brands and delivering compelling visual communication and experiences.