Thursday, 18 August 2011 13:40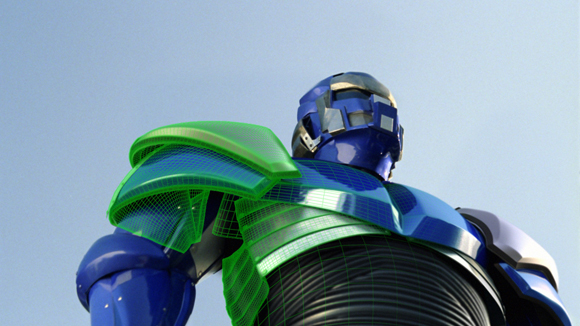 Artist owned and operated bi-coastal effects boutique Brickyard VFX recently completed a four-spot package for Bright House Networks, via agency Fry Hammond Barr and director Benji Weinstein of GO FILM. The campaign, featuring spots "Robot", "Custodian," "Bedtime", and "Paper Towel," began airing in select U.S. markets in August.
Brickyard designed and animated a photo-real CG robot that transforms from a small child's toy into an iron giant in "Robot." Inspired from blockbuster films such as "Iron Man" and "Transformers", Brickyard's CG team was challenged to design this quick metamorphosis within the :30 spot that featured sheet metal outer layers as well as the detailed inner working mechanics.
In "Custodian," Brickyard animated multiple robotic arms in CG that were seamlessly composited onto a zamboni-like cleaning machine in an office hallway.

Brickyard VFX Lead Artist Patrick Poulatian explains, "We matched our CG model using a plastic toy robot that GO FILM fabricated for the shoot as reference to fully animate and seamlessly resolve into the practical robot suit. This process included animating elements like the shoulders and chest plates and adding CG mechanical cladding to the practical-suited robot for continued impact."
Brickyard's turnaround time for the four spots was roughly five weeks. Their toolkit included Autodesk Maya and Flame.