Wednesday, 01 June 2011 17:15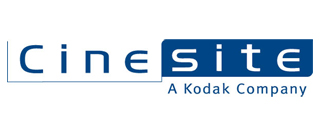 Cinesite, one of the world's leading film visual effects houses, today announced that it has awarded places on its 2011 Inspire internship program to four exceptional candidates – Luke Armstrong, Ruairi Twohig, Eleanor Bond and Tom Flavelle. The winners were chosen from more than 200 applicants for their exceptional compositing, modeling and texturing skills. The placements will commence in June and run for six weeks.
Luke Armstrong is from Reading, Berkshire, and is graduating from Portsmouth University this summer after studying for a Bachelor of Science degree in Computer Animation. He was chosen for his broad range of basic compositing skills. Ruairi Twohig from Sandymount, Dublin, has graduated from the Dun Laoghaire Institute of Art, Design and Technology with a Bachelor of Arts in Animation. His interest is in compositing, but he was chosen for his good understanding of vfx disciplines across 2D and 3D. Both Luke and Ruairi will be mentored by Cinesite's compositing team.

Eleanor Bond and Tom Flavelle are both graduating this summer from Bournemouth University with a Bachelor of Arts degree in Computer Visualization and Animation. Eleanor, from Sheffield, South Yorkshire, was chosen for the detailed sculpture, realistic shading and textures demonstrated by her showreel. Tom was chosen for his mix of environment and character work. His hometown is Truro in Cornwall. Both interns will be mentored by Cinesite's modeling and texturing team.

The judging team was overwhelmed by the level of talent demonstrated by this year's entries. "All of the candidates' showreels conveyed enthusiasm and hunger to break into the visual effects industry," commented Antony Hunt, managing director of Cinesite. "We see great benefit for the industry in continuing to grow the Inspire program year-on-year as it's this next generation of talent that will enable our industry to evolve. I wish Luke, Ruairi, Eleanor and Tom the best of luck with their placements and hope they enjoy their time with us."

Cinesite's Inspire internship program is in its second successful year. Last year's winners, Alex Betancourt and Chris Mulcaster, were both given full-time roles at the company after completing their placements, working on The Chronicles of Narnia: The Voyage of the Dawn Treader and Pirates of the Caribbean: On Stranger Tides. They're both now working on the upcoming Disney/Pixar film, John Carter of Mars.