Tuesday, 07 June 2011 08:37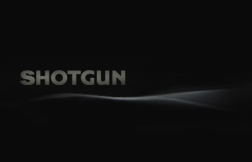 Multi-Site License Purchased Across Deluxe's Global Network of Visual Effects Companies Method Studios, Postmodern and Rushes
Shotgun Software, developers of the Shotgun web-based production tracking and collaboration system, announced today that the visual effects units of Deluxe Entertainment Services Group have purchased a multi-site Shotgun license to seamlessly connect its global facilities, which include Method Studios in Los Angeles, Vancouver, New York and London; Postmodern in Sydney, and Rushes in London.

"We are unifying our pipelines into a single global network that provides our clients with a huge pool of talent and resources," said Dan Glass, Executive Vice President, Method Studios. "After an extensive review process, we chose Shotgun as the framework for this pipeline because of its proven track record and the quality of the team behind it."
"After doing an intensive build vs. buy analysis, we determined the Shotgun platform has evolved to the point where it is both faster and cheaper to build our pipeline on top of it instead of building the entire stack from scratch," said Paul Ryan, VP Technology, Method Studios. "We look forward to partnering with the Shotgun team on this project and expect the results to provide significant return on our investment."

"The work coming out of the visual effects studios at Deluxe is amazing, and we are delighted they chose Shotgun as the basis for building their global pipeline," said Don Parker, CEO, Shotgun Software. "We are grateful for their support and look forward to a close collaboration."

Shotgun is a flexible and scalable web-based project management system designed specifically for visual effects, CG feature animation and video game industries, allowing all parties involved in a project instant access to critical data, messaging and real-time project progress. Available in both a hosted (SaaS) and licensed model, large, mid-sized, boutique facilities and independent artists can all benefit from Shotgun-managed pipelines.