Thursday, 30 June 2011 09:34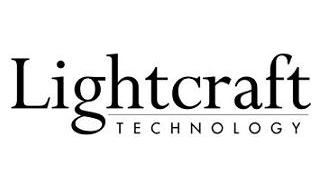 CA,USA., Lightcraft Technology, a developer of real-time visual effects technology for the film and television industries, announced that it is offering free training classes to help film makers, production personnel and anyone else who is interested in learning how to use its Previzion VFX system. The free classes are held bi-weekly at the new Universal Virtual Stage 1 (UVS1) at Universal Studios.
Previzion is a real-time visual effects system that provides a combination of high precision camera tracking, sophisticated rendering, and VFX quality keying that makes it ideal for on-set compositing of virtual backgrounds and CGI characters. The Previzion system provides filmmakers with the ability to use dynamic, moving camera shots with a minimal increase in production costs.

The Previzion training classes are open forum discussions and demonstrations of a variety of topics including new product features, best procedural practices for operation, and how to use Lightcraft's additional pipeline tools to further reduce task redundancy on set. Classes last from 2- 4 hours depending on the complexity of the material being covered.
The courses are taught chronologically in a typical order of operations for Previzion production use:

• Stage Preparation: setting up and planning target placement; surveying a stage; building a Previzion-ready camera rig from scratch; preparing all the software settings and optics to prepare for stage days

• Production Settings: capturing takes; keying; color correcting; loading 3D scenes; setting 3D mattes

• Post-Production: how to roll Previzion data into your post production workflow; camera data; video takes; offline rendering

"There are numerous benefits to attending the Previzion training classes," stated Andrew Britton, Lightcraft's Lead Look Developer who teaches the classes. "First, current and new operators have an opportunity to discuss the finer points of Previzion operation with the instructor and other class participants. This form of open discussion truly provides a learning experience beyond the bounds of text books or documentation. Additionally, this course provides hands on training for people who wish to be operators but don't have access to a working system. This is also an opportunity for attendees to network after the course. Someone in need of an operator has only to attend a class to meet currently working operators or operators in training."
Britton continued: "Originally these courses were meant to train current and new operators. However, over the past few months our classes have also become a way for clients of our clients to understand how our system works and therefore how the data they're receiving is generated and best managed. Now the class is open to anyone with an interest in the Previzion system."
*Interested participants must RSVP This e-mail address is being protected from spambots. You need JavaScript enabled to view it or call (310) 821-3888. Seating availability is granted on a first come first served basis.