Wednesday, 07 September 2011 15:23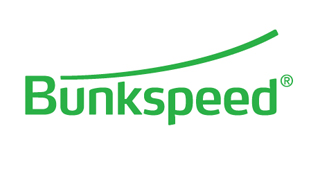 Bunkspeed PRO™ 2012 combines the best of our previous Bunkspeed SHOT PRO™ and Bunkspeed MOVE PRO™ into a single integrated system featuring the NVIDIA® iray® 2 raytrace engine, a full keyframe animation system, and cloud based asset library, simplifying the 3D rendering and animation process, and shattering the barrier to create "Hollywood" quality content.
Bunkspeed®, a leading developer of 3D rendering and animation technology, today introduces the Bunkspeed PRO Suite 2012. Bunkspeed PRO™ Suite 2012 that builds on Bunkspeed SHOT™ and Bunkspeed MOVE™ with powerful new features and work flow capabilities that are ideally suited for industrial designers, engineers, marketers, architects and any 3D creative professionals who want to take their images and animations to a whole new level.
With this release, we have merged our previous software Bunkspeed SHOT PRO™ and Bunkspeed Move PRO™, and integrated NVIDIA iray version 2, into a single "PRO Suite" simplifying our offering and providing our professional customers with significant additional value. "Our entire product line is now based on the same core technology, user interface, and the NVIDIA iray® engine, allowing the user to move seamlessly from Bunkspeed SHOT™, to Bunkspeed MOVE™ to the Bunkspeed PRO™ Suite as skills and requirements increase." says Philip Lunn, Bunkspeed founder and CEO. "Sophisticated yet easy key-frame animation capability is now fully enabled in Bunkspeed PRO™ Suite 2012, allowing the iray® engine to really shine. When rendering animation, you don't have to think about global illumination quality, the number of ray bounces or amount of photons, etc., you simply get consistent render quality from user to user and frame to frame, never possible before. In addition, we've moved our asset library to an online database with individual user credentials, dramatically reducing the download size and allowing our users to get new content as it becomes available. Our customers are finding that a new, more efficient workflow arises from using Bunkspeed PRO. "Bunkspeed PRO™ has enabled me to create visuals with great speed and high quality, replacing my Maya / Mental Ray rendering workflow almost completely..." Richard Thompson, RichRenders.com
Bunkspeed PRO™ Suite 2012 features include all the functionality of Bunkspeed SHOT™ 2012 and Bunkspeed MOVE™ 2012 plus:
Advanced image processing and camera manipulation tools
Single click "render pass" output for post production
All new configuration and model set capability for creation of variants
Photometric lights including spot, point and directional
Bunkspeed QUEUE™ - Simple yet powerful "visual" render queue allowing the user to see jobs in process and render offline
Bunkspeed BOOST™ - Allows a Bunkspeed PRO™ user to connect to another Bunkspeed PRO™ users machine to boost offline render power.
Also available separately with this release:
Bunkspeed POWERBOOST™ - Network rendering server software to increase work-group efficiency for Bunkspeed PRO™ users.
Rendering Services - Bunkspeed offers on-demand cloud-based rendering services using Amazon GPU EC2 allowing Bunkspeed PRO™ Suite customers to access massive compute power by the hour.
Pricing and Availability:
Bunkspeed PRO Suite 2012 is available immediately from the Bunkspeed Online Store and priced USD $3,495. Free upgrades are available for Bunkspeed SHOT PRO™ and Bunkspeed MOVE PRO™ customers on maintenance contract and Windows 7, 64 Bit.
Stand alone versions for Bunkspeed SHOT™ 2012 and Bunkspeed MOVE™ 2012 are also available immediately from the Bunkspeed Online Store at promotional pricing of $495 and $995 respectively and are available for 64 bit Windows 7.