Wednesday, 24 August 2011 08:57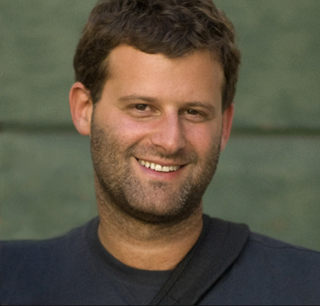 After a seven-year run supporting some of the top hi-tech, film, TV and advertising production companies, Boaz Livny is exiting the freelance life to take a seat at Nice Shoes as the Head of CG. A CG and VFX artist, technical director, and author of the most comprehensive book on CG rendering and foundations, Livny brings a depth of experience and a breadth of talent to complement Nice Shoes' solid stable of artists.
"Boaz is a versatile talent who has proven he can work with any studio on projects of any size while adding his unique signature," noted Nice Shoes CEO Dominic Pandolfino. "He's an outstanding addition to an already impressive roster."
From his New York studio, Vision Animations, Livny provided regular services, consultancy, and freelance support to companies such as Gravity, Nice Shoes, mental images, Paradoxal, Beverage Media Group, Blue Fountain Media, Print2Print and others.

Livny has already contributed heavily to one Nice Shoes-produced project, acting as lead VFX technical director and compositor on the stereo short, Heartbreaker, with more projects working. He also recently acted as research and development technical director for RhinoFX /Gravity on the film The Adjustment Bureau and as lighting TD on the film Tower Heist.

"It's exciting to join a community of artists from various disciplines like Nice Shoes and create in a larger team," stated Livny. "I've worked with just about everyone in the business, and the opportunity to work with Nice Shoes was one I couldn't pass up."