Tuesday, 24 May 2011 13:41
Codex Digital is currently providing digital laboratory and related workflow technology to Los Angeles-headquartered Pivotal Post to support its new Digital Mobile Lab service.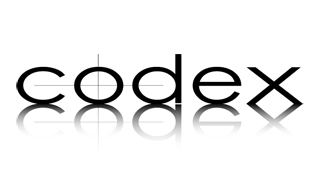 Pivotal Post, which supplies state-of-the-art editorial systems to film and television productions worldwide, is using Codex's Digital Lab system as the hub of a new mobile workflow for backing up digital camera media, processing dailies and preparing deliverables for editorial and other post production processes. The service, which is designed to support the many film productions currently using Codex recording technology, allows film and television productions to perform on-set or on-location much of the digital laboratory work that formerly required a post production facility.
To oversee the new service, Pivotal Post has hired digital workflow specialists Craig Mumma and Toby Gallo, both of whom are former Codex employees.


"Digital workflows have made editorial a central part of production, often in a near-set environment," said Sarah Priestnall, Codex Digital Vice President for Market Development. "As a result, it is natural that Pivotal Post should seek to extend the support it provides to its Avid rental customers by supplying them with Codex equipment and workflow expertise. We are excited to be a key part of this new business initiative."

Pivotal Post CEO Kevin Hyman said that the new service will save productions money and allow editorial and other post work to get started sooner—potentially within minutes of completing a shot. "It is an ideal solution for preparing dailies and delivering them to editorial," Hyman said. "It's a perfect hand-off—and Codex makes the best technology for doing so. We couldn't be happier with this relationship."

Pivotal Post has already used Codex Digital Lab systems for on-set dailies processing for several productions, including The Wettest County in the World. The company expects to have six or more Digital Mobile Labs in operation by fall.
Pivotal Post Partner and Chief Sales & Marketing Officer Jeff Buchignani said that he expects demand for mobile laboratory services to grow quickly as more film and television productions move to digital acquisition. "We are excited to be working with Codex Digital as we seek to become the industry's premier digital lab service provider," Buchignani said.