Tuesday, 17 May 2011 21:01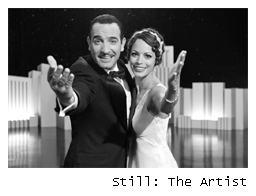 At the 64th Cannes Film Festival, May 11-22, 2011 several films on the competition roster and having special screenings were created by filmmakers whose post-production companies used ASSIMILATE's SCRATCH DI tool suite in their digital workflows. The Cannes Film Festival is the world's premier showcase for independent and international filmmakers.

ASSIMILATE congratulates Quinta, DuboiColor, Studio L'Equipe, and Herold & Family (all based in Paris, France), Post Office (Beirut, Lebanon), Stuck On On (Austin, Texas, USA), Big Wheel (NYC, USA) as well as digital artists Pascal Novak and Barend Onneweer, for their high-quality post production of the following feature films accepted by the Cannes Film Festival 2011.
Official Selection - In Competition:

"Polisse" (2011), directed by Maiwenn. The daily grind for the cops of the Police Department's Juvenile Protection Unit - taking in child molesters, busting underage pickpockets, interrogating abusive parents - and how they balance their private lives with the reality they confront at work.
Post Production: Quinta (Paris, France) www.quintaindustries.com

"The Artist" (2011) directed by Michel Hazanavicius. It's Hollywood 1927. George Valentin is a silent movie superstar. The advent of the talkies will sound the death knell for his career and see him fall into oblivion. But for young extra Peppy Miller, it seems the sky's the limit, and movie stardom awaits.
Post Production: Quinta (Paris, France) www.quintaindustries.com

Un Certain Regard:

"Hors Satan," (2011) directed by Bruno Dumont. By the English Channel, along the Côte d'Opale, near a hamlet with a river and marshland, lives a strange guy who struggles along, poaches and builds fires. He develops a relationship with a local farm girl, and they spend time together engaging in private prayer at the edge of the ponds, where the devil is lurking...
Post Production: Quinta (Paris, France) www.quintaindustries.com

"Skoonheid" (2010) directed by Oliver Hermanus. Francois lives a skillfully controlled, well-managed life in Bloemfontein, South Africa. Father of two daughters and a devoted husband, he is wholly unprepared when a chance encounter unravels his ordered existence, igniting within him all-consuming infatuation and misplaced lust.
Post Production: Pascal Novak

"Et Maintenant, On Va Où ?" (2011) directed by Nadine Labaki. Set against the backdrop of a war-torn country, "Where do we go now?" tells the heart-warming tale of a group of women who are determined to protect their isolated, mine-encircled, community from the pervasive and divisive outside forces that threaten to destroy it from within.
Post Production: PostOffice Beirut, Lebanon www.thepostoffice.com.lb, and DuboiColor www.quintaindustries.com

Critic's Week Special Screening

"Take Shelter" (2011), directed by Jeff Nichols: A working-class husband and father questions whether his terrifying dreams of an apocalyptic storm signal something real to come, or the onset of an inherited mental illness he's feared his whole life.
Post Production: Stuck On On (Austin, Texas) www.stuckonon.com

Director's Fortnight

"The Silence Of Joan" (2011), directed by Philippe Ramos. In the Autumn of 1430, Jeanne d'Arc, prisoner of a powerful lord of the north of France, is sold to the English. Between the walls that imprison her and the stake at which she will perish, men attempt to approach this young woman who embodies the infinite.
Post Production: Studio l'Equipe (France) www.studio-equipe.com

Short Film Corner

"Chairs Missing" (2011), directed by Bea de Visser. An ambient film that shows the last days of a swimming pool, in which its regular visitors are captured and isolated in a series of inscrutable encounters.
Post Production: Barend Onneweer

"The Potential Wives Of Norman Mao" (2011), directed by Derek Nguyen. On an international hunt for a worthy wife, an overweight Chinese man-child and his overbearing parents come to New York to meet his potential brides… but the results are disastrous!
Post Production: BigWheel (NYC, USA)

Film Market Premiere

"The Prodigies" (2010), directed by Antoine Charreyron. Five young prodigies assaulted in New York's Central Park plot the perfect revenge.
Post Production: Quinta (Paris, France) www.quintaindustries.com

Cannes Film Market

"Cinderella 3D" (2011), directed by Pascal Hérold. This modern take on Cinderella is set against the backdrop of the Wild West, with a new cast of furry and feathered friends. Cinderella finds herself battling gorilla pirates who have kidnapped Prince Vladimir and the Duchess. Toronto-based Cinemavault has worldwide sales rights.
Post Production: Herold & Family (Paris, France) www.heroldfamily.biz

ASSIMILATE is the premier provider of digital workflow and post-production tools, that have proven essential to the successful creation of thousands of studio and independent features, television shows, music videos and corporate video productions. The company's SCRATCH products, running on Windows and Mac OS® X, are the heartbeat of today's most demanding digital post-production and dailies workflows for 2D and stereo 3D productions.