Thursday, 28 July 2011 09:33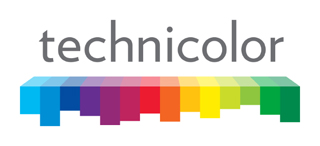 PostWorks New York becomes Technicolor's first post production franchisee
Technicolor today announces it has entered into an exclusive franchise licensing agreement with PostWorks for the use of the Technicolor brand and know how in the New York market. As part of the agreement, Technicolor will sell its New York post production assets to PostWorks and will provide the company access to its proprietary color science and post production workflows.
"We are excited to launch our Technicolor franchise licensing program in New York with PostWorks. This agreement reinforces our long term commitment to the New York market by leveraging our Technicolor brand and expertise to service our local clients", stated Frederic Rose, CEO of Technicolor. "Realizing the value of the Technicolor experience, we are launching our franchise licensing program with qualified partners, enabling enhanced availability of Technicolor's quality standards and innovation".
Technicolor will also continue to serve the New York industry through its MPC brand that delivers post production and visual effects for the Feature Film, Advertising, Digital and Television industries.
Subject to the satisfaction of certain closing conditions, the transaction is expected to close at the end of August 2011. Financial terms of the transaction are not disclosed.