Thursday, 09 June 2011 09:27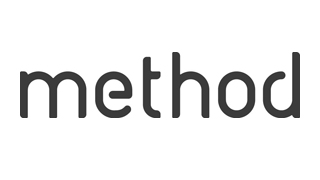 Deluxe Entertainment Services Group today announced the rebranding of its award-winning visual effects companies, Method, which Deluxe acquired from Ascent Media in December 2010, and CIS Visual Effects. The expanded company has been renamed to Method Studios, a world class entity specializing in the creation of visual effects for the feature film and commercial markets.

"By combining CIS with Method, we are able to provide our clients a broader range of visual effects services with an integrated workflow across Deluxe's multiple locations," said Stefan Sonnenfeld, President of Creative Services for Deluxe.

The appointment of Dan Glass as Executive Vice President emphasizes the continuing commitment to nurture an artist-driven company. Glass, who served as an independent senior visual effects supervisor on the recently released Terrence Malick Palme d'Or winner The Tree of Life, comments, "All of us at Method Studios are excited about the opportunity to build on our groups' reputation of delivering creative excellence. Our success in cultivating strong relationships and collaborating with film studios, directors and advertising agencies, is born from a dedication to offer smart, cutting-edge solutions and above all well-crafted work."
Demonstrating efforts to maximize the potential of Method Studios' digital infrastructure, Paul Ryan, formally Chief Technology Officer at Weta Digital, has been brought on by Glass to act as the new Vice President of Technology. Facilitating the development of a robust pipeline Ryan notes, "We are incorporating the best ideas and tools for digital connectivity to enable seamless workflows. As a group, we can comfortably take on large and complex jobs by drawing on the expertise across all of our facilities. In addition, each individual studio is self-sufficient enough to be agile and able to adapt quickly to the special needs of local projects."
With facilities in Los Angeles, Vancouver, New York and London, Method Studios' global network connects an expanded wealth of technical and artistic talent at the forefront of the continuously evolving world of visual effects. While each studio is self-sufficient, a strategic workflow allows projects to be shared across the group thus maximizing production efficiency. The international structure of the company also benefits clients by way of tax incentives and credits.
Dennis Hoffman, Senior Vice President, will oversee daily operations at the Vancouver facility and Drew Jones continues in his role as Vice President of Features based in the London office. Gabby Gourrier remains as Vice President of Production in Los Angeles and Jay Lichtman heads up the New York team as Executive Producer.
Current and recently completed feature projects in production at Method Studios include the Cannes Film Festival Palme d'Or winner
The Tree of Life, Fast Five, Pirates of the Caribbean: On Stranger Tides, X-Men: First Class
and
Captain America: The First Avenger
. Upcoming feature work includes
J. Edgar, Tower Heist, Contagion, Journey 2: The Mysterious Island, This Means War, Clash of the Titans 2
and
Abraham Lincoln: Vampire Hunter
.
Commercial work includes the recently aired Canon Stars featuring Ron Howard, directed by Dante Ariola; Super Bowl XLV spot Carma for Bridgestone from director Kinka Usher; Fire for Jameson (shortlisted for the upcoming AICP Awards) and Halo Reach: Deliver Hope (a VES award winner for Outstanding Visual Effects in a Live Action Commercial and which is also shortlisted for an AICP Award), both directed by Noam Murro. Television work includes Locke and Key, directed by Mark Romanek for executive producer Steven Spielberg.