Friday, 29 April 2011 09:30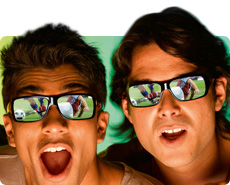 U.K, The Isle of Wight Festival and Bestival will become the first festivals in the world to be broadcast live in 3D this summer, as Sky reveals its plans to become the single biggest broadcast partner of music festivals.
In addition to Isle of Wight and Bestival, Sky Arts will also broadcast exclusive coverage of 10 more of the UK's most popular and diverse music festivals on Sky's TV channel Sky Arts.
In becoming the leading broadcast partners to the UK's music festivals, this summer Sky Arts is partnering with the following Isle of Wight Festival, Download, Hard Rock Calling, Latitude, Lovebox, High Voltage, Cambridge Folk Festival, Camp Bestival, Sonisphere, Cropredy, Rewind and Bestival.