Another touch-based triumph from Croydon's finest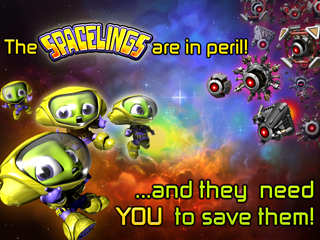 Hotgen, UK-based developer of the inventive iPad, iPhone and iPod touch puzzler To-Fu, has unleashed the latest version of its iOS title – and it's out of this world.

The original version of Spacelings was released a couple of weeks ago. The game is a slick piece of iOS puzzling, in which players must rescue the cute and loveable Spacelings from the clutches of their evil Roborg adversaries.